The word Rollstock - if you know what this means, than you have some knowledge about flexible packgaging! When people ask what we do, we explain we sell flexible packaging. Their next question is, "what is that?".
Being in flexible packaging really is a niche market - it's not a very glamorous item; it doesn't have main-stream big names behind it - yet thousands upon thousands of items rely on plastic films to hold, protect and market their product to the consumer.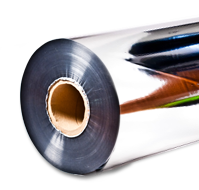 In the industry, the word "rollstock" is a general term indicating the application type your packaging machines use. However, that is just the surface in understanding what is required. Here are the questions we ask from our end when discussing a new project involving a rollstock applications:
Are you using a vertical or horizontal form and fill machine or possibly a flow-wrapping machine?
What is the product going into the package? Does it require added moisture and/or oxygen barrier?
Do you require a lamination? Unsure? We can figure that out for you.
What kind of shelf-life are you looking for?
What speeds do you run your packaging equipment at?
Do you use a lap or fin seal? Unsure? We can figure that out for you.

Maybe you are looking for a contract packager to help you package your product? We can help you with that. The information that needs to be understood up front is what ends up providing the exact packaging needed so that the consumer gets the same quality product initially put into that package 30, 60 or 90+ days later.
We go to hairdressers for our haircuts; we go to mechanics for our car - talk to a professional about your flexible packaging. Because when it comes to rollstock or any other type of flexible packaging - the right fit needs to be engineered from the beginning.